Coaching

Coaching 
We can meet in a Zoom meeting room--you don't need an account, but I think you may need to download something to access the room if you have not used Zoom before. Or I can  call your phone from my Skype and to you it will just be as though we are talking on the phone. Each session is 60 minutes.

Office Hours
Pacific/Western Timezone
Monday, Thursday and Friday between 2:00 and 4:00 pm by appointment.
If these times will not work for you, please discuss your availability with me; I will do what I can to accommodate.
Cost: $125.00 USD
What Will My Receipt/Statement Say?
Some of you may be concerned that your MLCer may see a suspicious statement on your credit or bank statement. The company name does not refer to midlife crisis or this website. I use a neutral name which I will not post here where snooping spouses can find it. But please be assured that I am doing my best to protect your transactions from MLCer suspicion.
Disclaimer!!
I am not a therapist; I have no training in counseling. I offer no guarantees with my coaching-advice. What I am is an experienced Stander who is in a reconciled marriage. I have a Master of Fine Arts in Writing.
Though there are patterns of similarity, each person is different. I would like to guarantee that whether your spouse returns or not, you will be successful. But I cannot say what you will or will not choose, but I will promise that you can be successful; the choice is your own. I offer generalities, referencing what worked for me or others whom I have assisted. Standing is not an easy path. The choice to Stand may be simple, but the actions are challenging. Midlife Crisis is your spouse's journey; embrace your own journey and you will reap the rewards.

I'm Kenda-Ruth and I believe in marriage.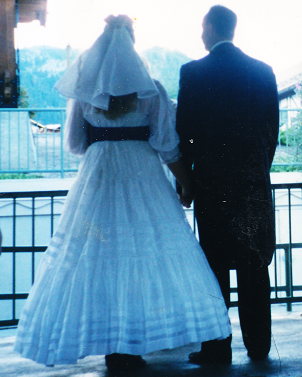 Are you tired of hearing...
Once a cheater always a cheater?

You're better off without him?

She doesn't deserve you?

I guess it just wasn't meant to last?

Divorce is no big deal?
Sign up and receive my Introductory Guide to Surviving Your Spouse's Midlife Crisis