Table of Contents

The articles here on the main site are the first draft and online version of my book The Hero's Spouse. Later print versions will have some material removed as well as new material added--some articles which are at the blog perhaps.
Introductory Chapter: Standing 
Part I: MLC & Infidelity
Informational articles about Midlife Crisis & Infidelity 
Part II: Mirror-Work
Inspirational and instructional articles encouraging Self-Focus 
Part III: Standing Actions
Instructional articles about interacting with your MLCer
Chapter 1: Standing
5 Articles
33 Articles
Chapter 2: Midlife Crisis Overview
Chapter 3: Separation
Chapters 4 and 5: Liminality, Rebirth and Reintegration
Chapter 6: Turmoil & Chaos
Chapter 7: Understanding Infidelity
Chapter 8: Affair & MLC Personality Dynamics
49 Articles
Chapter 9: The Unconditionals
Chapter 10: The Assurances
Chapter 11: The Releasers
Chapter 12: Gratitude
Chapter 13: Who Are You?
Chapter 14: Choose Joy
46 Articles
Chapter 15: Balancing Love
Chapter 16: Progress
Chapter 17: Pursuit & Distance
Chapter 18: Limited Contact Levels
Chapter 19: Cake-Eating
Chapter 20: Planting Seeds to Build Trust
Chapter 21: Betrayed: Dealing with Infidelity
Chapter 22: Coming & Going
This list is organized automatically by date of publication.

---
Do you feel like a deer about two seconds after seeing the headlights?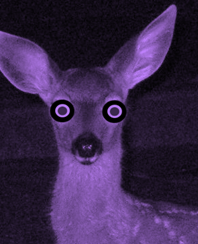 You know you've gotta stop crying, panicking or asking your spouse ANYTHING. And you know you should let-go and give space so that you can learn to respond and communicate with your spouse from a place of calm rather than emotional hurt.

Introducing
Understanding Midlife Crisis
The foundational course to give you answers and clarity into "What the he!! Is going on with my spouse!"